Over the last couple of weeks mysterious emails, 90s themed graphics, and an anonymous "Senior Adrenaline Engineer" under the pseudonym Gene Rator taunted us with undecipherable messages in our inboxes.
All of this had JTMers enthralled: our Slack channels were jam packed with curiosities, accusations, and conspiracy theories.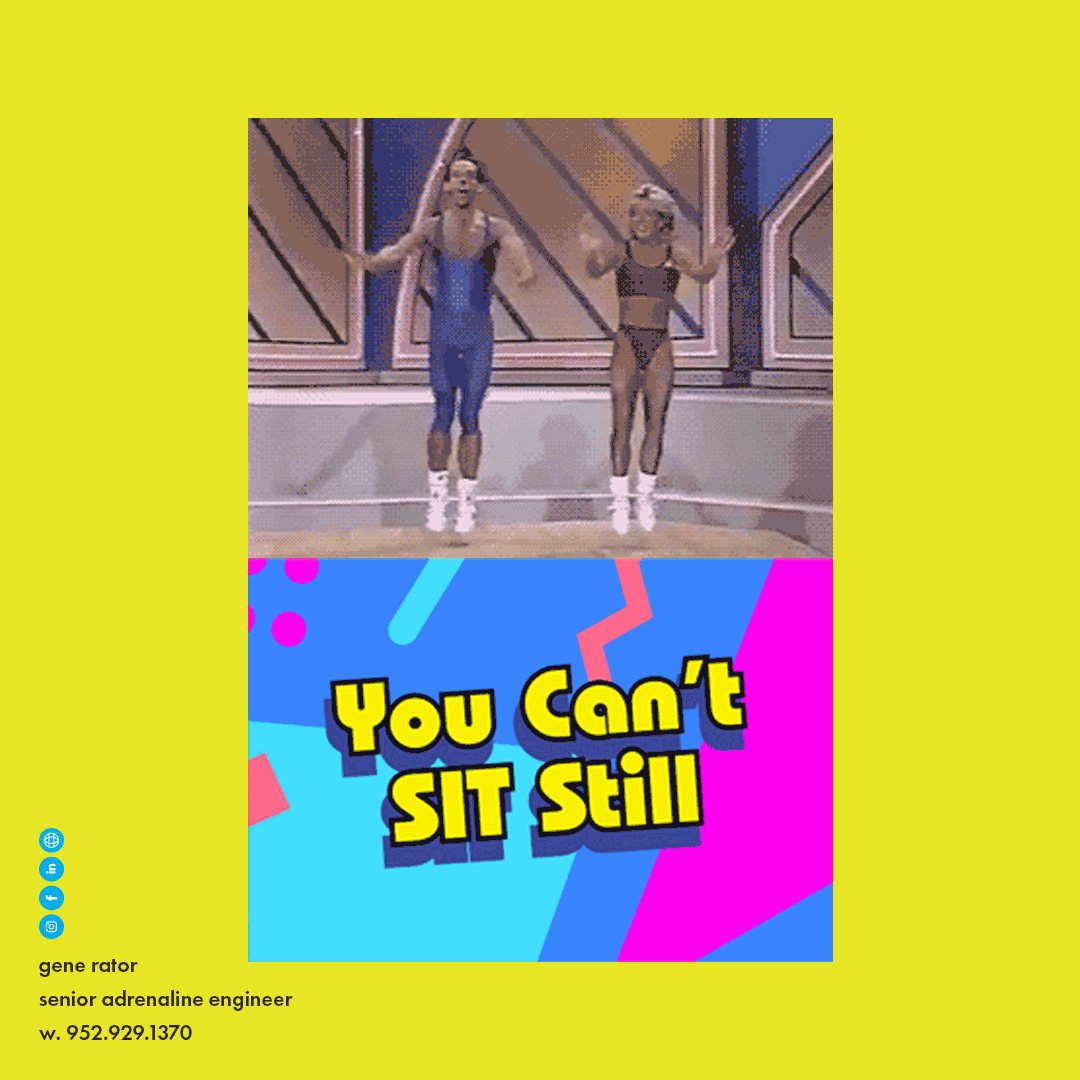 Cryptic messages hinted at a count down but the cadence was unpredictable.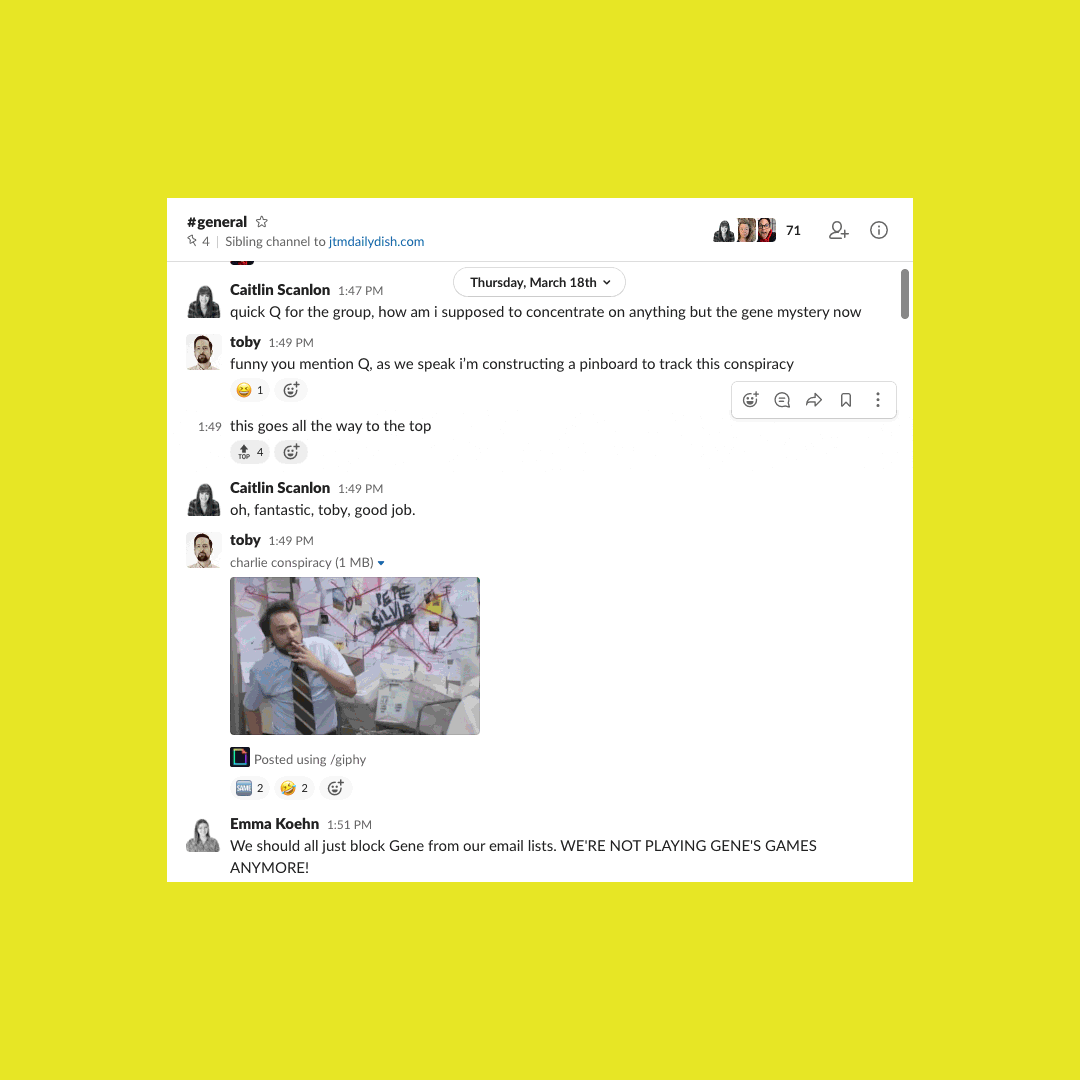 We took to Slack to accuse, theorize and hypothesize. We were consumed with trying to figure it out.
March 25th marked a final email from Gene Rator and it preceded reports of surprise packages at JTMers' home offices.
Our team members received "a little zap for the soul" to keep us going after a year of working from home – a customized playlist, remote speaker, @seriousjam, sweatbands, and a whole bunch of energizing goodies. Thanks so much to the agency and the organizers (a.k.a. Gene Rator) who made it happen!
After the surprise packages arrived at our home offices, the identities operating under the collective "Gene Rator" were revealed amidst our all-agency video call – but that wasn't all. All 64 JTMers were featured in a Jazzercise-inspired video to go along with our goodies from the "zap for the soul" care package. 
Thanks again to the Gene Rator team: Patrick D., Tom W., Erin D., Emily B., and Liz S., and of course, Gene R.!